Kramp Online Service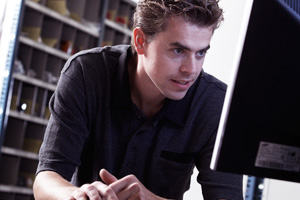 Our Kramp Online Service allows you to provide your customers with direct access to the most extensive range of technical spare parts in Europe.
Your customers have ever increasing expectations of your product range, your delivery service and the customer service you provide. As a Kramp Online Service dealer, you can rely on our sophisticated logistics network and professional administration and marketing support. Kramp. It's that easy.
Contact
Kramp Online Service provides your customers with access to the most extensive range of technical spare parts in Europe

Kramp Online Service is an incredibly easy way to provide added value and show your customers that they are dealing with a professional company.

Kramp will provide you with a personalised webshop featuring your own company name and logo, offering your customers direct access to the most extensive range of technical spare parts in Europe. What's more, you remain firmly in control, managing registration, checkout and delivery methods yourself.

Successful together
Kramp will support you closely in the initial stages of the partnership, offering practical support followed by continued assistance with administration and the order process, for example, providing digital dispatch notes and sending automatic order confirmations.

Support
The marketing support on offer, which ranges from printed promotional materials to sales training, is also a key element of the Kramp Online Service.

The benefits

Access to the most extensive range of technical spare parts in Europe
Attractive offers always available
Detailed technical information
Easy ordering via webshop — 24 hours a day
Orders placed before 6 pm delivered the following day
Price information available online
Stock information available online