Kramp. Your Partner in OEM.
Series production or customer specific, tailored solutions? Kramp has been a key partner for machinery manufacturers across Europe for many years. In addition to parts, we also provide high quality engineering and expertise for the development and construction of machines. If you're looking for support with hydraulics, pneumatics and drive technology, you can count on our experienced team of engineers and technicians. This means you have a single point of contact for technical advice, parts, assembly and maintenance.
Cost savings for OEM
We can make your work even easier and more efficient with our Technical Services. In consultation with our engineers, we translate your requirements into high quality, tailored technical solutions, making it easy for you to save money and valuable production time.
Set deliveries for OEM
Set deliveries are another attractive option for Kramp's OEM partners. These are pre-packaged, customer specific kits that are available on demand. If necessary, they can be delivered in assembly sequence or even pre-assembled. We offer just-in-time deliveries, so that you can keep your parts stock quantities to a minimum.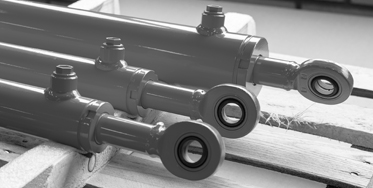 Cylinder Configurator
Design and order your customised hydraulic hose with just a few clicks.
Read more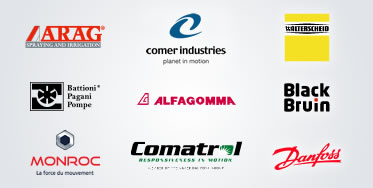 A-brands
Our focus is to deliver quality to our customers, therefore Kramp delivers A-brand products. With an extensive range of A-brands for hydraulics and transmission.
Discover our brands