Training and education
The Kramp Academy offers a wide range of professional and practical training sessions fully tailored to meet your specific requirements. The sessions are designed to teach skills that can be put to practical use in day to day work, allowing us to make a direct contribution to the success of your company.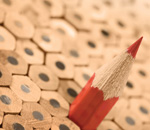 Kramp Academy
Keeping the expertise and skills in your company up to date is one way to maintain your lead over the competition.
Read more >>