Kramp Academy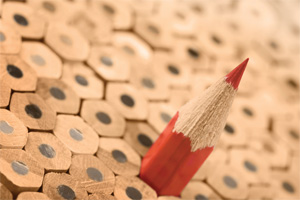 Keeping the expertise and skills in your company up to date is one way to maintain your lead over the competition.
The Kramp Academy offers a wide range of professional and practical training sessions fully tailored to meet your specific requirements. The sessions are designed to teach skills that can be put to practical use in day to day work.
Contact
Sander Hofstede, technician of tractors and implements at Slootsmid
The well trained service assembly operators at agricultural machinery company Slootsmid offer its customers 24 hour service. Technician Sander Hofstede recently took part in a training course at the Kramp Academy. "The course was perfect for the kind of work I do on a daily basis. Questions were well answered and it met all of my expectations".
Practical training sessions fully tailored to your needs

At the Kramp Academy, our objective is to share our knowledge with you. By keeping the specialist expertise in your company up to date, you can strengthen your position in relation to your competition. As a strategic partner, we can contribute to your success by providing these training sessions.

The Kramp Academy can provide you with up to date and relevant specialist knowledge in relation to products and technology, and we are constantly adapting our wide range of training sessions to meet the specific requirements and interests of the participants. We pride ourselves on the quality of our training sessions and seminars, so we only work with respected training institutes.

On-site training
We can also provide training sessions and seminars at your company premises, in a familiar environment and with the machines and products that your employees work with on a daily basis. The training sessions are fully tailored to your business requirements and take into account your employees' level of knowledge.

See also:
Laundry service


The benefits

Your knowledge is kept up to date with the latest, relevant information
Strengthen your position in relation to the competition
Wide range of high quality training sessions and seminars
Programmes are tailored to your specific needs and requirements
Practical sessions that can be put to use in day-to-day work
Tailored to your employees' level of knowledge and your business requirements
On-site training: familiar environment, no unnecessary downtime and no travel or accommodation costs

Kramp Academy target groups

Service employees
Assembly operators
Verwaltungsmitarbeiter
Administrators and supervisors
Warehouse employees