Interested in Retail Partnership?
Apply below and become a partner.
Or
☎ 315 315236
Kramp Retail Partnership – the future of agricultural retailing
The Kramp Retail Partnership is a concept aimed at driving retail sales growth for your business and ours. With our extensive knowledge of efficient business operations and supportive IT solutions, we work together to develop successful retail environment.

Attractive investment
During the start-up, we will look together with you at your revenue potential. So we minimise your investment risk.

Ready to run shop
Run your own business with the security that there is a strong and reliable organisation behind you. Take advantage of a proven and successful retail partnership formula.

How we support
Our market research, marketing activities, supportive IT systems and training courses will help you.
---
Discover the Powered by Kramp shop concept within a single mouse click. This informative video allows you to dive into this retail concept and learn about its core elements in just a few minutes. Watch the video.
---
The Powered by Kramp Shop Concept
Based on many years of experience, we have developed a specialized shop concept, which includes all relevant product categories, to meet the needs of your target groups.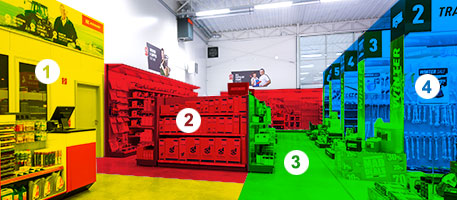 Optimal zoning
For optimal product presentation, sales and an ultimate shopping experience, we have divided the shop into several zones. This setup will be tailored to your location.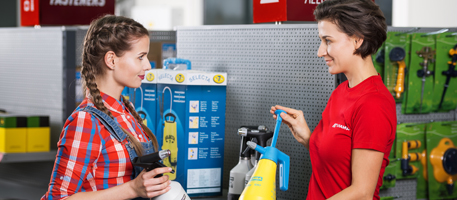 Broad product range
The shop modules are based on popular items and relevant products for your customers. Our range is suitable for agricultural professionals, hobby farmers and the general public.

Experience our shop
The 360° virtual tour gives you a very good impression of the store. Experience the shop as if you were there in person and view the setup, brands and products from every angle.
Your Own Powered by Kramp Shop in 4 Steps
1. Joint vision
Our shop specialists will visit you and discuss all the important aspects. This results in a joint vision on how we can optimise the retail business opportunity for your location.
3. Preparation and execution
The shop will be completely built by our professionals. The hardware and software will be installed and we will help you prepare for the official opening. In addition we provide the necessary training courses on location.
How we support
When the shop is opened you will be supported with marketing, sales and the day-to-day activities. As a franchisee, you can count on receiving the required knowledge, training, marketing, detailed analyses, reports and more.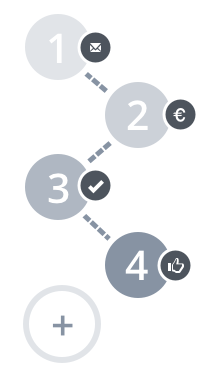 2. Business case
The potential of your location and the customer groups in scope will be analysed and processed in a financial project report.
4. Congratulations
With the help of marketing and promotional materials we ensure a smooth and successful opening of your shop. A milestone to mark the beginning of the next chapter in your business.
Our Expertise
"Our concept is based on 6 core elements. A business plan, enduser potential analysis, a marketing strategy, intelligent store design, KARS and a Retail Education Program. Next to this it's a result of years of experience running the Kramp and Grene shop concept throughout Europe.
The proof of the formula's success is underlined by the growing network of shops in Europe and the positive results which these entrepreneurs have achieved."
Jelle Brandsma
International Retail Manager
Read more about Kramp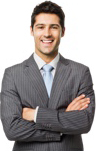 Are you right for it?
Enthusiastic, committed and engaged
You have a strong drive to succeed in retail
Able to build and lead a strong team
Active in:

Machinery sales
Spare parts sales
Workshop/repair services

Kramp Retail Partnership - The success formula for agricultural retailing