How do you prevent radiation interference on your camera screen/radio?
Peter de Haan
|
2 minutes to read
A cable reel that has not been unwound can reach an extremely high temperature. This is because the alternating current flows through the live and neutral wire. In short: two coils with an opposite field are created. These do not cancel each other out. This is why heat is generated by the wire resistance. It is important to know that when you connect heavy equipment to a cable reel, you should take into account the fact that you should unwind the cable reel completely. This is to prevent the cable from melting. Because the rolled-up cable reel offers too much resistance and becomes hot, the reel can even catch fire.
In devices where a weak signal is extra amplified (camera, car kit, GPS antenna and radio), a coil works as an antenna. If the cable of the sensor, transducer and/or antenna is rolled up very neatly in a circle and is also bundled or fastened using adhesive tape or cable ties, a 'perfect' antenna is created. Prevent this by rolling up the cable in figure of 8 or distribute it randomly in all directions.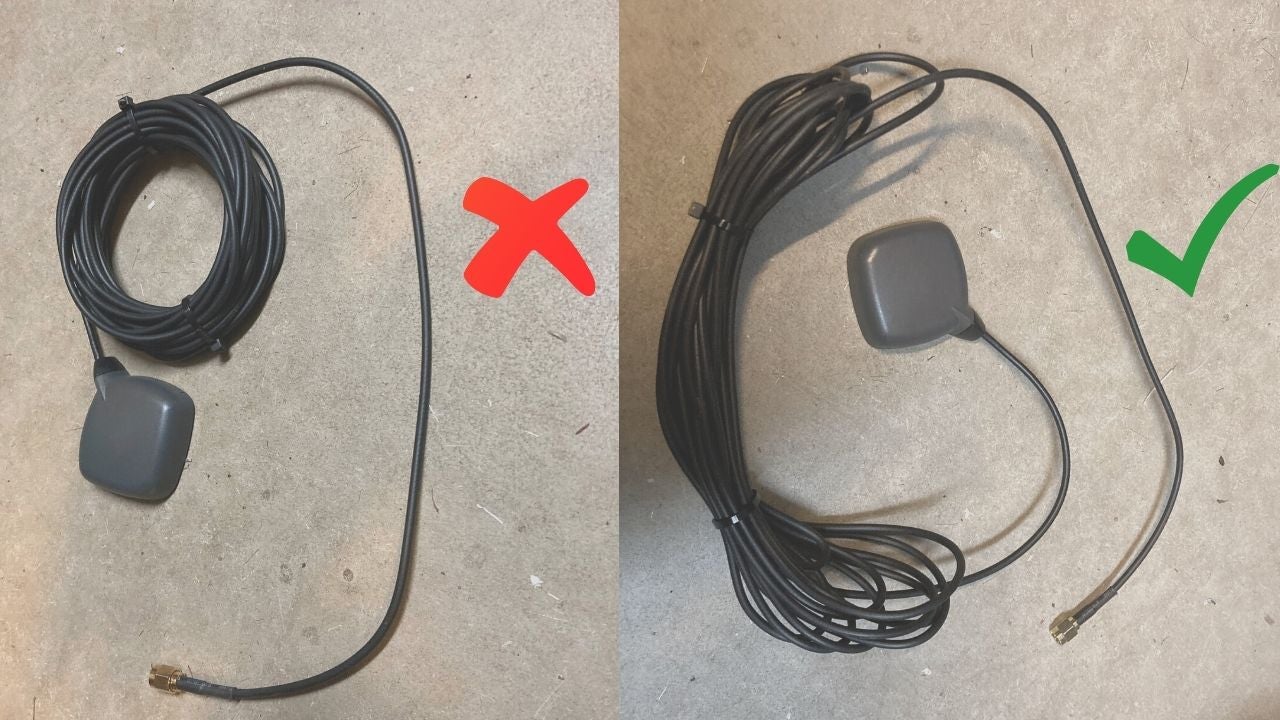 How to avoid radiation interference example photo - wrong/good
We have had examples in the past of people with a CL220 GPS guidance system where the neatly coiled cable took over the function of the antenna from the actual GPS antenna. Laying the cable crisscross prevents and/or solves this problem immediately.
Have the cables been mounted correctly and interference remains? Then we have two other possible causes, Read the two possible solutions below.
Make sure the cables are well grounded (earthed) and sufficiently thick. Read more about this in this article.
Check and possibly improve the ground of the system/device. Often the ground is taken through the chassis. Make sure the connection points are clean and make good contact.
If the interference is coming through the power supply into the device, it is possible to filter it out by using a ferrite core.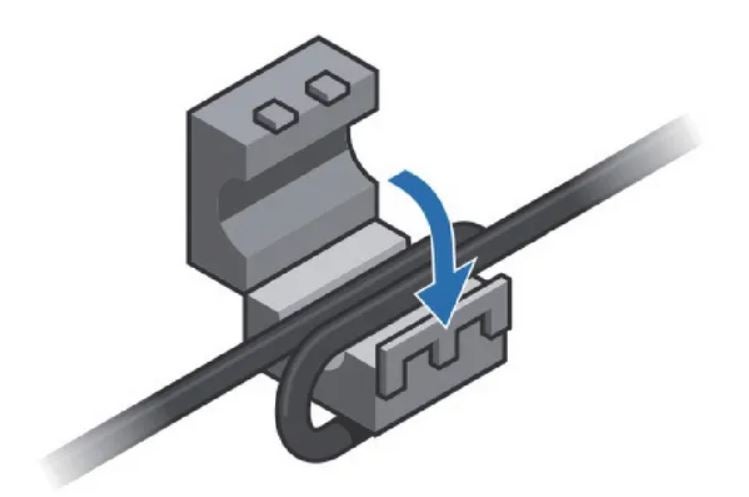 Kramp article number FC05T and FC13T
Make sure that the power line is looped into the ferrite core and that the ferrite core is mounted as close as possible to the radio.
Still have questions?
Do you still have questions about how to prevent radiation interference to your camera screen/radio? Please contact a Kramp product specialist or contact us at knowledgecenter@kramp.com.