How to choose the right finger weeder
Peter de Haan
|
6 minutes to read
The finger weeders are designed to reduce weed infestation in the area close to the crops where metal shares cannot reach. The highest weed control efficacy can be achieved when weeds are still plants in emerging. Further on, it is important that the crops are already further grown than the unwanted plants to prevent damage. The finger weeders are a versatile and unpropelled tool that can be equipped with different types and sizes of stars and will be pulled attached at a hoe frame.
In order to achieve a high weed control efficacy, it is important to choose the right type and size of the finger weeder. Generally, there are two model groups: First, the finger stars for smaller diameters for field crops and vegetables, grown under arable conditions. Secondly, the big models to hoe vineyards, orchards, or tree nurseries. Choose a model that is suitable for the soil type and the crop row distance. Three different colours represent the grade of the finger weeder's material flexibility.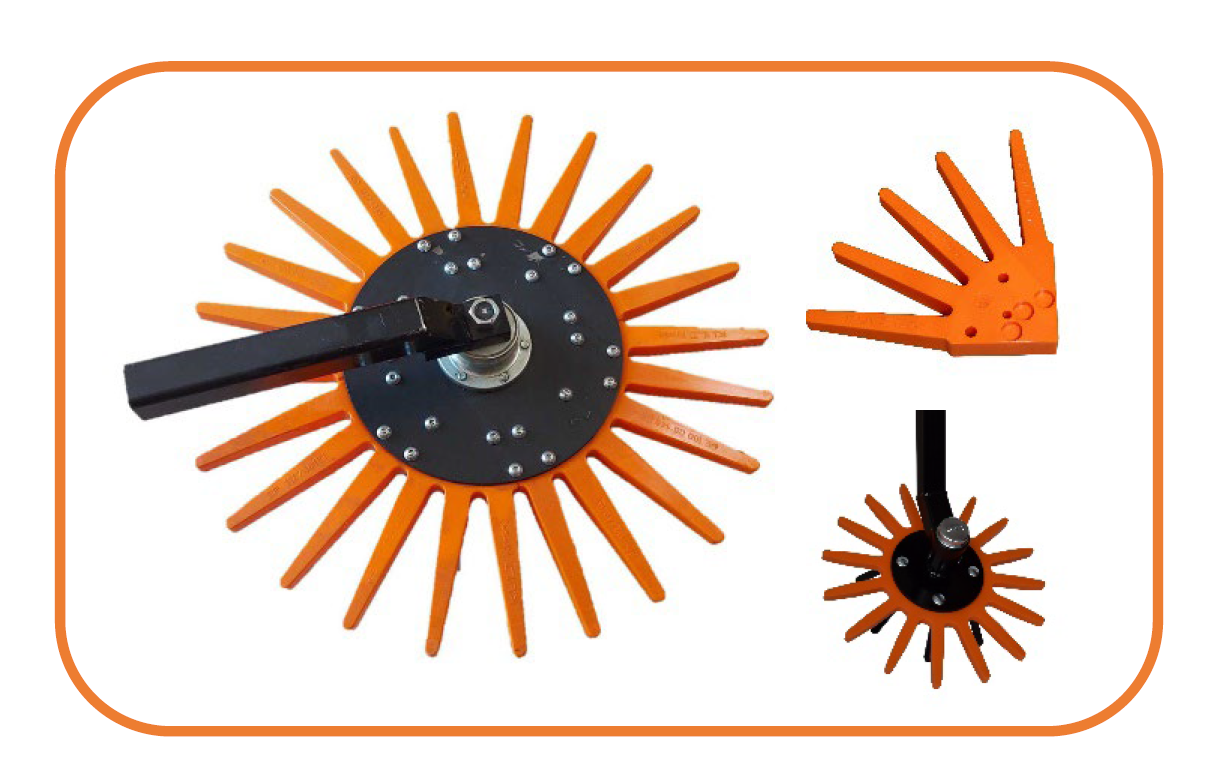 Orange (soft) for sandy soil types and/or susceptible crops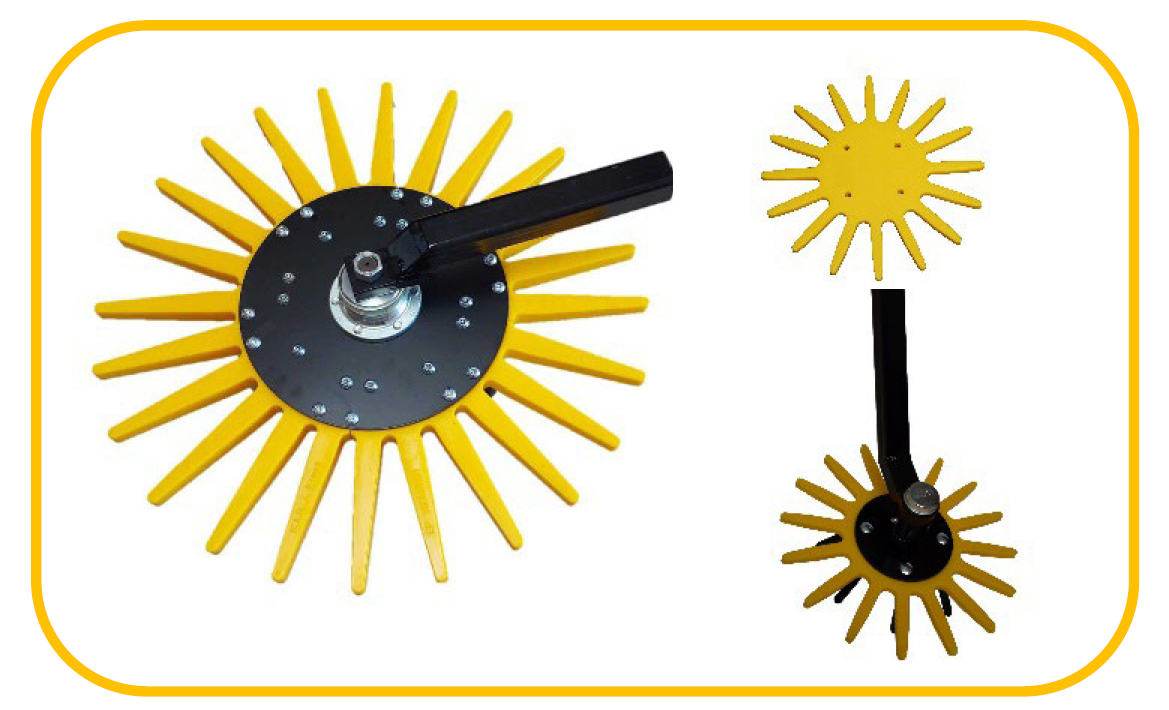 Yellow (medium) most common flex type for field crops and vegetables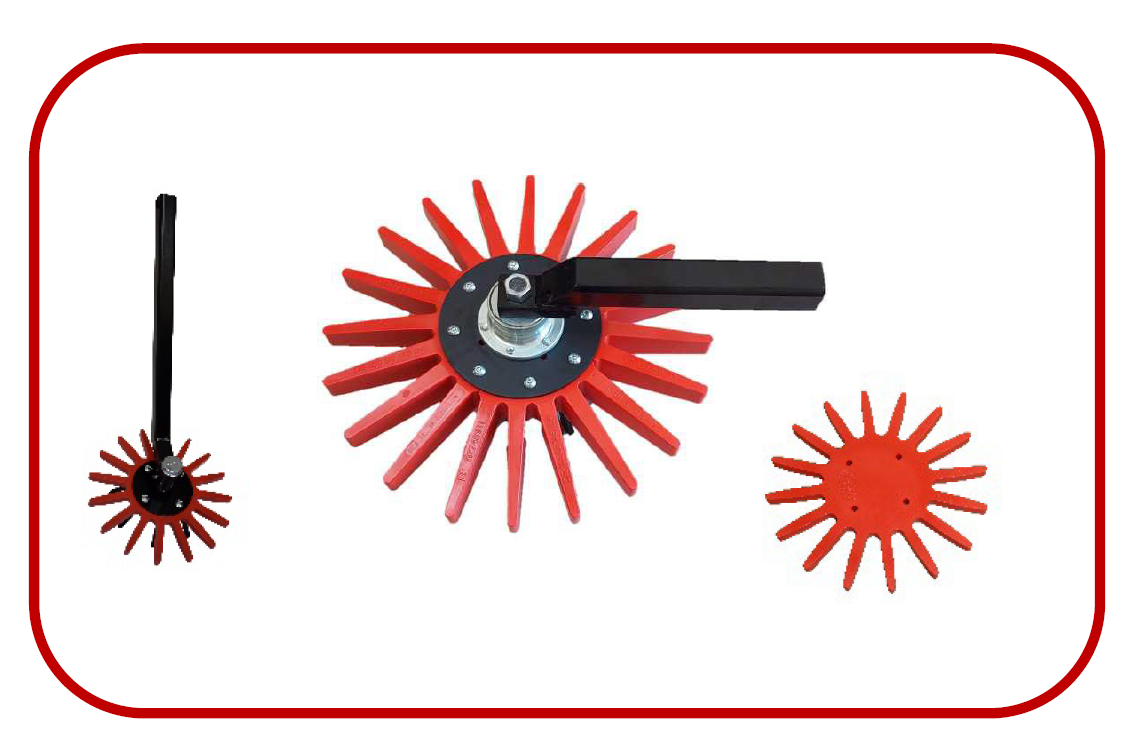 Red (hard) heavy soil types and stones. Standard model for vineyard
The correct diameter of the finger weeder is defined by the space between two crop rows. In field crops and vegetables, it is important to always leave space between the finger star and the adjacent row to prevent damage to the crop leaves. In vineyards and orchards, there is limited space between the tractor and the rows. In that case, it is recommended to use the biggest size available. The bigger the diameter of the finger weeder, the better the soil is worked. The overview down below helps you to find the right diameter finger weeder for your crop type:
| | | |
| --- | --- | --- |
| Diameter | Row distance | Typically used |
| 250 mm | 250-350 mm | Vegetable |
| 310 mm | 350-500 mm | Suger beet |
| 370 mm | >500 mm | Corn |
| 540 mm | >900 mm | Vineyard |
| 700 mm | >1800 mm | Vineyard |
| 950 mm | >1800 mm | Orchard/Tree nursery |
2. The correct tool carrier
There are tool carriers for all types of well-known tool bars as well as for any dimensions of square tubes. This allows easy updating of an existing hoe setup to enable a higher weed control efficacy around the crops.
Tool carriers: Available for every type of toolbar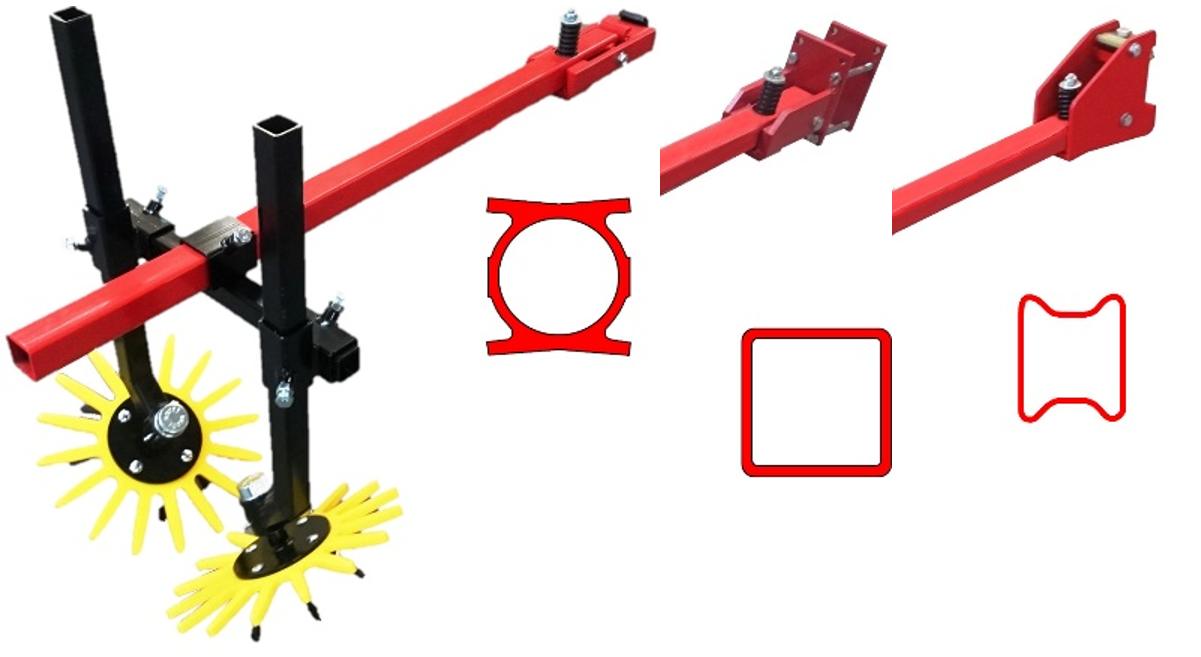 Tool carriers
The tool carriers can be mounted at omega shape tool bars, like K.U.L.T. Argus and Schmotzer and former Rau brand hoes. As well they fit on the K.U.L.T. Habicht system, the Hatzenbichler toolbar, and Einboeck hoes. Further on, it can be mounted at square tubes from Carree or Monosem or any other square tube between 80-180 mm.
The Maxi finger weeder models fit any 50x50 pocket or square tube. They can be ordered with an adjustable shank or a cross bar to use them on any common hoeing setup.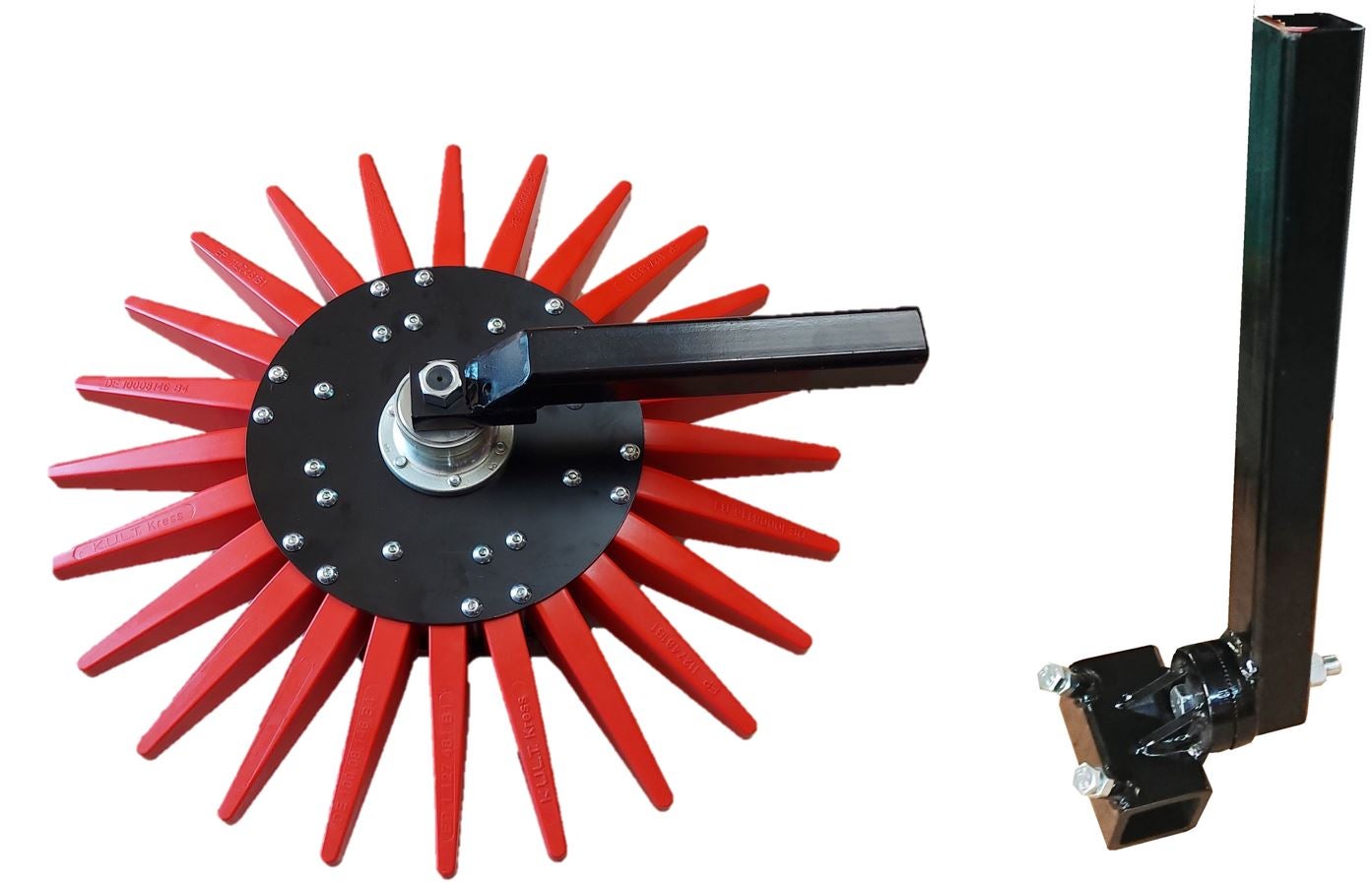 Maxi: 50x50 mm cross bracket or bar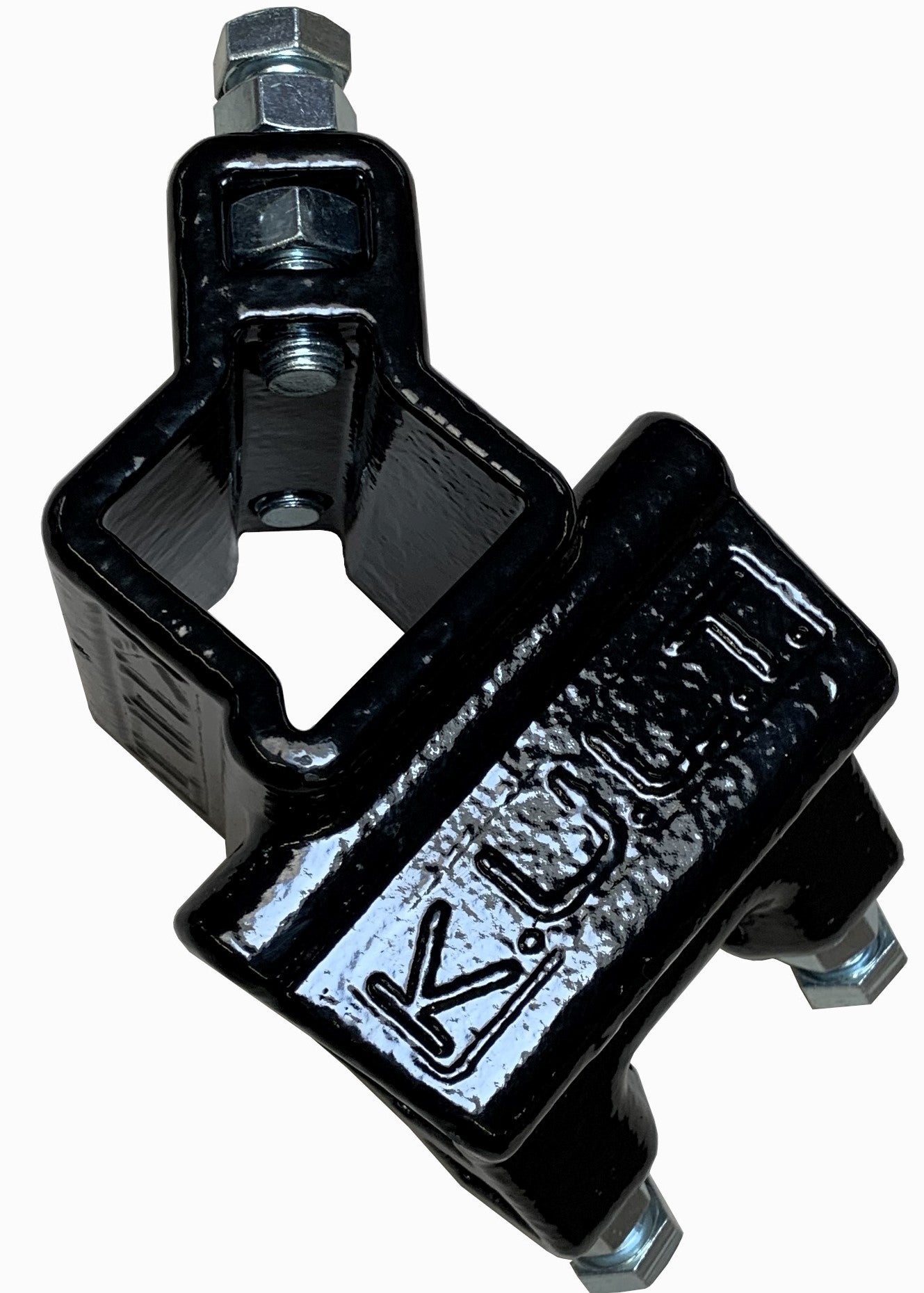 Cross connector
Questions?
Please do not hesitate to reach out to a Kramp product specialist to find out more about our finger weeders. Alternatively, you can contact a Kramp dealer near you or send us an email at knowledgecenter@kramp.com.